To The Abandoned Sacred Beasts Wiki
We are currently editing over 65 articles since March 15, 2014.
Please be aware, before progressing any further, that this site contains heavy spoilers, read with caution!
---
Featured Article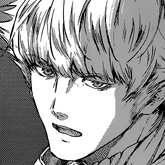 "Beast Hunter" Hank (ハンク Hanku) is a Pseudo-God Solider, and the former Capitan of the Pseudo-God Solider Unit during the Civil War. After the war he became a Sergeant within the army. Hank travels around the country killing his his former allies, as they have broken the promise they made with him, during the civil war.



Poll
Do you like the series so far?
Helping Out
All pages on this wiki can be edited and you are welcome to join us for a better wikia experience.
Not sure where to start?
Start by registering yourself on Wikia for a better experience.
Feel free to ask any Administrator about any issue or question you might have.
If you are new to wikis, check out this Tutorial.
With an account you can
What can you do to help?
Community content is available under
CC-BY-SA
unless otherwise noted.